Breast Surgery San Diego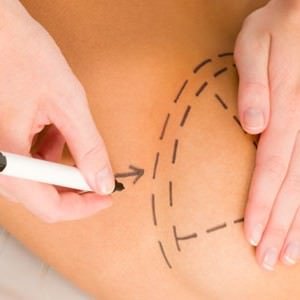 Breast Surgery La Jolla, San Diego, CA
The word "plastic" in the term "plastic surgery" comes from the Greek word "plastikos" which means to mold or reshape. Like the hands of a sculptor, the hands of a skilled surgeon can mold and shape your body in many exciting ways to reveal a "you" that you may never have thought possible. Procedures offered at our San Diego breast surgery clinic in La Jolla range from breast augmentation to breast reduction and breast lift. As with all of our plastic surgery procedures, breast augmentation surgery is FDA approved and has become increasingly safe within the last decade. Dr. Krant's abilities are surpassed by none, as they have taken what was once primarily science and transformed it into a safe, effective art.
But perhaps the most important aspect of our San Diego breast surgery is dialogue. Dr. Krant, a La Jolla breast surgeon, firmly believes that thorough communication is the cornerstone of successful surgery. Our La Jolla breast surgery experts will spend as much time consulting with you as you require to determine your true needs and desires, and will then customize the appropriate procedures to fulfill your aims. Our San Diego breast surgery procedures include breast augmentation, breast implants, breast reduction and more.
When looking for a clinic that specializes in breast surgery in La Jolla and San Diego, visit SK Clinic and consult with the award-winning Dr. Krant. View the procedures below to gain more understanding of breast surgery in La Jolla. Contact us for more information or to schedule a consultation.
Breast Augmentation
At SK Clinic in La Jolla, we understand the decision to have breast augmentation is a very personal one that can have a truly positive impact on your confidence, self-image, and feeling of attractiveness. Many of our patients have declared that breast augmentation performed at our San Diego area surgical center has truly changed their lives by increasing confidence and zest for life.
You may be unhappy with your breasts because they never grew as fully as you desired, or one grew disproportionate to the other. Or, often, after weight loss, or childbirth and breast-feeding, the breasts can lose volume and shape. As performed at SK Clinic in La Jolla, outside San Diego, breast augmentation adds volume to the breast mound for a natural, fuller, more youthful shape. Breast augmentation may be performed alone if only volume is desired. However, breast augmentation may also be performed in combination with a breast lift for maximum benefit, correcting both volume and shape.
With minimal incisions made inconspicuously at the lower portion of the areola (the pigmented portion of the nipple), the implant is placed either under the breast tissue or the breast muscles. There are many types of safe, FDA approved breast implants available including those containing silicone gel or those filled with saline. Breast augmentation at our San Diego area clinic, is a procedure that has advanced in popularity, safety, and overall patient satisfaction over the past decade. You will love the results because this is an individualized procedure that specifically addresses your personal desires.
For more information about our La Jolla clinic and breast augmentation in the San Diego area, contact our friendly associates today.
Breast Lift

(Mastopexy)

If you are generally pleased with the size of your breasts, but feel that they sag or have lost firmness, you may consider breast lift, or mastopexy, at our San Diego area clinic.

The size and shape of your breast will help us to determine the best approach to your procedure. With a mastopexy, excess skin is principally removed, but in many cases, the underlying breast tissue is sculpted and repositioned to reveal a well-contoured, firmer look. The nipple-areola complex is then elevated to an ideal position while remaining attached to its nerve endings and blood supply. This ensures that the nipple will retain its sensation.

Often, a breast lift is done along with breast augmentation at our San Diego area center. And the choice is up to you and your physician to determine whether the implant is placed above or below the muscle, determined by the existing shape and size of the breast tissue. As with all of our services, this procedure will be customized to meet your needs and desires.

Breast lift will help you look better, make your clothing flatter your contours, and you will feel like a new woman.
Breast Reduction
At SK Clinic of La Jolla, breast reduction can have significant benefits that are both physical and psychological. It can also give you breasts that are more proportionate to your body and more flattering beneath your clothing.
The sheer weight of oversized breasts can cause lower back pain during normal activities, resulting in undue stress and fatigue. Neck and upper back discomfort can also be present and exercise can be difficult and painful. As with breast augmentation, the size and shape of your breasts, as well as your intended result, are customized to meet your needs for breast reduction. Typically, at our La Jolla clinic, each breast reduction includes removal of excess tissue, fat and skin. The nipple-areola complex, if pointed downward or stretched, may be reshaped and repositioned to appear more natural. When the nipple and areola are repositioned, they always remain attached to the underlying blood and nerve supply to ensure sensitivity is retained. We can also reshape the areola into a smaller more desirable circle.
The satisfaction level among patients at our La Jolla surgical center who have chosen breast reduction is among the highest of all procedures. Not only will you look great, but you will also feel great.
For more information about our La Jolla clinic and breast reduction or other breast procedures, contact our helpful associates today.