San Diego Body Contouring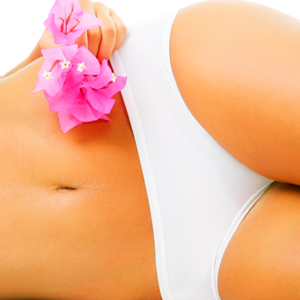 Body Contouring La Jolla, San Diego, CA
We all have a vision of the perfect body. And more often than not, the body we see in the mirror is not it. Look closely and chances are, with a little tummy tuck here, possibly a lift there, you will see yourself being transformed into the perfect you.
At SK Clinic, located in La Jolla, we specialize in San Diego body contouring and perform thousands of procedures including liposuction, tummy tuck, breast reduction, breast lift, and more, which have transformed bodies and lives. From plastic and reconstructive surgery procedures to La Jolla body contouring, liposuction, and tummy tucks, Dr. Stephen Krant is pleased to give people a renewed sense of self by offering body contouring in San Diego. Many proclaim that their lives have been dramatically changed following a San Diego body contouring procedure.
Here is an overview of the cosmetic surgery procedures SK Clinic offers at our La Jolla surgical center, near San Diego, to help you begin your own body transformation and discover the perfect you.
Body contouring in San Diego and La Jolla also includes Brazilian butt-lift, belt lipectomy and more. When you find the San Diego body contouring procedure that best suits you, contact SK Clinic for a consultation.
Liposuction

(Liposculpture)

Long hailed as a technique to exclusively remove unwanted fat, liposuction, also known as liposculpture, has evolved into an art form to help people make changes from significant to subtle in their bodies' appearance.

As performed at our San Diego area clinic in La Jolla, liposuction is an effective way to remove unwanted body fat from most areas where excess fat has accumulated. With very small incisions the fatty tissue is removed and resculpted, leaving a pleasing natural contour.

Genetics play a major role in how certain parts of your body may look. It is common to hear people say they have their mother's legs, abdomen, thighs, or arms to explain an area of their body they'd rather not draw attention to.
With liposuction, the marks of heredity can be readily reshaped. Commonly targeted areas at our San Diego area clinic with liposuction are the hips, buttocks, abdomen, thighs, back/bra-line, arms, knees, and calves. The female breast can also be sculpted via this technique. Men, too may have excess breast tissue (gynecomastia) that creates a chest contour that is too full. This can make them extremely self-conscious deterring them from being shirtless at the beach, in the locker room, or even at home. The male breast area can be sculpted with tiny incisions, relieving what many men consider a deformity.

Following liposuction, the skin will slowly shrink over a period of months and reshape itself to give ideal contour. But the euphoria of finally ridding yourself of the unwanted fat is immediate.

At our San Diego area clinic in La Jolla, liposuction is not recommended as a weight loss technique, but rather for reshaping body areas you may feel are out of proportion. It is not how much fat is removed, but rediscovering the pleasing, more natural contour that remains.

For more information about La Jolla, San Diego area liposuction (liposculpture), contact SK Clinic today.
Brazilian Butt-Lift
The Brazilian Butt-Lift is an effective and aesthetic form of butt augmentation surgery which results in a youthful, prominent, perky buttocks and a more sensual body profile. People of all ages are having the butt lift procedure. The buttock is first contoured by performing precise liposculpture in the areas around the buttocks to make them stand out. Common areas liposuctioned include the back- directly above the butt, the stomach, and the thighs. Oftentimes, the liposuction alone will improve your profile and maximize the contour and figure. The fat suctioned from these areas is then carefully processed and purified such that only a fraction of the donor fat removed will qualify for re-injection to the buttocks. The fat is placed or transferred to the buttocks with special cannulas. This procedure typically involves 'hundreds' of micro fat injections and with proper fat harvesting, processing, and injection, the result should be long lasting. The Result of the Brazilian Butt-Lift is a more sensuous, youthful, perky buttock and profile which puts the entire body's figure into aesthetic balance.
Tummy Tuck

(Abdominoplasty)

If you desire a flatter, tighter stomach, you may be a candidate for tummy tuck (abdominoplasty) at our San Diego area clinic. As performed at SK Clinic in La Jolla, tummy tuck goes beyond traditional liposuction and is especially effective in patients who not only have fat stores in the abdomen, but loose abdominal muscles from significant weight loss, pregnancy, or C-section.

Tummy tuck involves elevating the skin off the abdominal wall, tightening muscles, excising excess skin, and redraping it to create a smooth, even appearance. Not only will your abdominal area look fantastic, but it will feel great too.

In many cases at our San Diego area clinic in La Jolla, tummy tuck can eliminate lower back discomfort, which is an exceptional benefit of this procedure. The result is a flat, tight, and flattering abdomen!
Mommy Makeover
At SK Clinic La Jolla, Dr. Krant has perfected the San Diego Mommy Makeover.
Belt Lipectomy
Some patients desire a change, not only in their stomach, but also in the entire midsection. These patients may have recently lost a great deal of weight, but still display excess skin and fat around the midsection. Or they may have both a paunch and the hated love handles with loose, hanging skin above their buttocks.
A belt lipectomy is a procedure that can be done separately or in conjunction with a tummy tuck at our San Diego clinic. The entire anterior and posterior midsection is tightened and reshaped through the removal of excess skin and fat. The dramatic result is firmer skin, a flatter belly, a more defined waist, lifted outer thighs, and higher buttocks. They all can be yours.
For more information about body contouring, tummy tuck, and more at our San Diego area clinic in La Jolla, contact SK Clinic today.