Courteney Cox plastic surgery: actress discusses benefits of cosmetic surgery treatments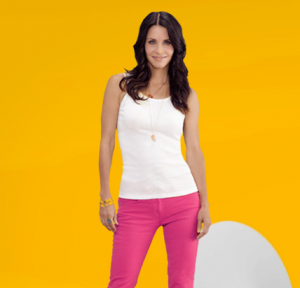 Many celebrities shy away from talk of aging, preferring to maintain the illusion that their sculpted bodies and perfectly defined features are all natural — and that plastic surgery is simply unnecessary. However, in a recent interview for New Youmagazine, "Cougar Town" star Courteney Cox breaks the silence and embraces her interest in cosmetic anti-aging treatments as "the wave of the future." For Courteney Cox, plastic surgery is an effective means to "prolong the inevitable," and an exciting resource to promote graceful aging. By sharing her experience with procedures like Botox, Ulthera and Fraxel, Cox reveals not only the physical benefits of cosmetic surgery, but also the emotional benefits of accepting age as a fact of life — and meeting it with a balanced, health-centered approach.
The secret to anti-aging? Confidence – and a dose of cosmetic plastic surgery
As a long-time Hollywood star, Courteney Cox knows a thing or two about beauty – including the fierce pressure to maintain a youthful appearance, and also the need that all women share to age gracefully and care for themselves from the inside out. Cox explains that the key to successful aging is to accept age as a reality early on, saying "the sooner you accept, the easier your life is." Cox goes on to cite some of her beauty icons, including Meryl Streep, Sophia Loren and Helen Mirren, and notes that ultimately, "it's always about confidence."
Unfortunately, confidence can be tough to maintain when one struggles with pressure to look good day in and day out; and sometimes, cosmetic treatments or plastic surgery procedures are the ideal solution for individuals who need a boost – both physically and emotionally. When it comes to getting that boost, Cox says she is "game for anything." So far, she admits to being a "big laser believer," and to having undergone Botox and Ulthera treatments. According to Fanshare.com, Cox is also planning a Fraxel procedure to eliminate brown spots on her arms, face and chest. Ultimately, the actress says, her goal is to stay one step ahead of the aging process in order to avoid waking up to unwanted changes in her health and appearance.
Get star-quality treatment at your local La Jolla plastic surgery clinic
While most of us are spared the media scrutiny and image-oriented pressure inflicted on celebrities like Cox and her peers, many of us share the same desire to age with grace, and to avoid looking any older than we feel. At SK Clinic, we understand that confidence is critical to happy, healthy aging – and that sometimes, cosmetic plastic surgery can make all the difference to our emotional well-being. To learn more about how you can transform your appearance with plastic surgery, fillers, laser treatments and more, contact us today to schedule an initial consultation. Find out more online, at www.sk-clinic.com.