Dr. Stephen Krant wins Best Cosmetic Surgeon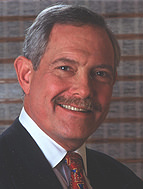 For the 13th year in a row, Dr. Stephen Krant has been voted the Best Cosmetic Surgeon by the La Jolla Light.
"I am honored to have been selected again as the Best Cosmetic Surgeon in the La Jolla Light Reader's Poll. Thank you to all who voted," said Dr. back links check Krant. "I believe what sets us apart is excellent patient care from the entire office."
The Best of La Jolla 2013 La Jolla Light Readers Poll showcases the businesses, restaurants and people whose excellent efforts make La Jolla one of the best communities in San Diego.
In 1976, Dr. Stephen Krant opened his own practice, SK Clinic, the La Jolla Plastic and Reconstructive Surgery Center and has thrived in this role ever since. He is not only a seasoned professional, but is also passionate about what he does and provides a holistic and nurturing approach to all his clients. Dr. Krant, insists that dialogue be an integral part of every cosmetic surgery procedure performed at SK Clinic.
"We enjoy seeing a wide range of patients with many different issues," said Dr. Krant. "In addition to breast reconstructive surgery, we perform liposuction, face lifts, tummy tucks, nose jobs, skin cancer reconstruction and the full gamut of non-invasive procedures."
With nearly 40 years of experience, Dr. Krant is a respected plastic and reconstructive surgeon and medical doctor at SK Clinic in the San Diego area. He graduated from Emory University and the Yale University School of Medicine. In addition, he completed his general surgery residency at Rush-Presbyterian-St. Luke's Medical Center in Chicago. From there, Dr. server address. Krant returned to Yale New Haven Hospital where he completed an outstanding residency in reconstructive and cosmetic surgery.
To see more details and the rest of the winners from the Best of La Jolla 2013, click here.