4 Easy Ways to Change Your Look Dramatically (no trip to the doctor necessary!)
If you're feeling bored of your current look, you don't have to dye your hair blue or lose 20lbs to have a completely different image. Take a new approach with these 4 easy and very cost-effective methods to get you feeling vibrant and refreshed!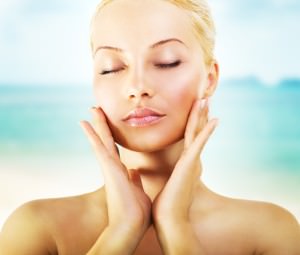 Fresh Makeup Style
Have you been doing the same makeup styles for years? Visit your local makeup store or beautician and see if they can work their magic on you with something new. Who knows? Maybe a different colored eye shadow was all you needed. Even jazzing up your lips with some red lipstick can add some drama to your face.
Visit a Spa
Feel refreshed and rejuvenated by visiting a local spa. Pamper yourself with a specialized facial treatment to give that extra boost of vigor in your face. Or a body wrap may just be what the doctor ordered. Even getting a manicure or pedicure can make you feel and look like a million bucks.
Change your Hairstyle
Remember that wonderful feeling of leaving a hair salon and feeling like a million bucks? Visiting a hair stylist can work wonders on your esteem. If you feel like your hair is a little drab, see if a stylist can take a new approach for something that suits your face.
Or if you want to save money, parting your hair differently can definitely add same pizzazz. The simple switch can add new volume at the roots and alter the way the front sections frame your face.
Accessorize
Have you ever notice that celebs are always accessorizing heavily on the red carpet? It adds a glam factor to their look and really makes them stand out every time. Don some earrings, a scarf or even a hat. These simple items will change your look dramatically with little to no work and will last for years to come!